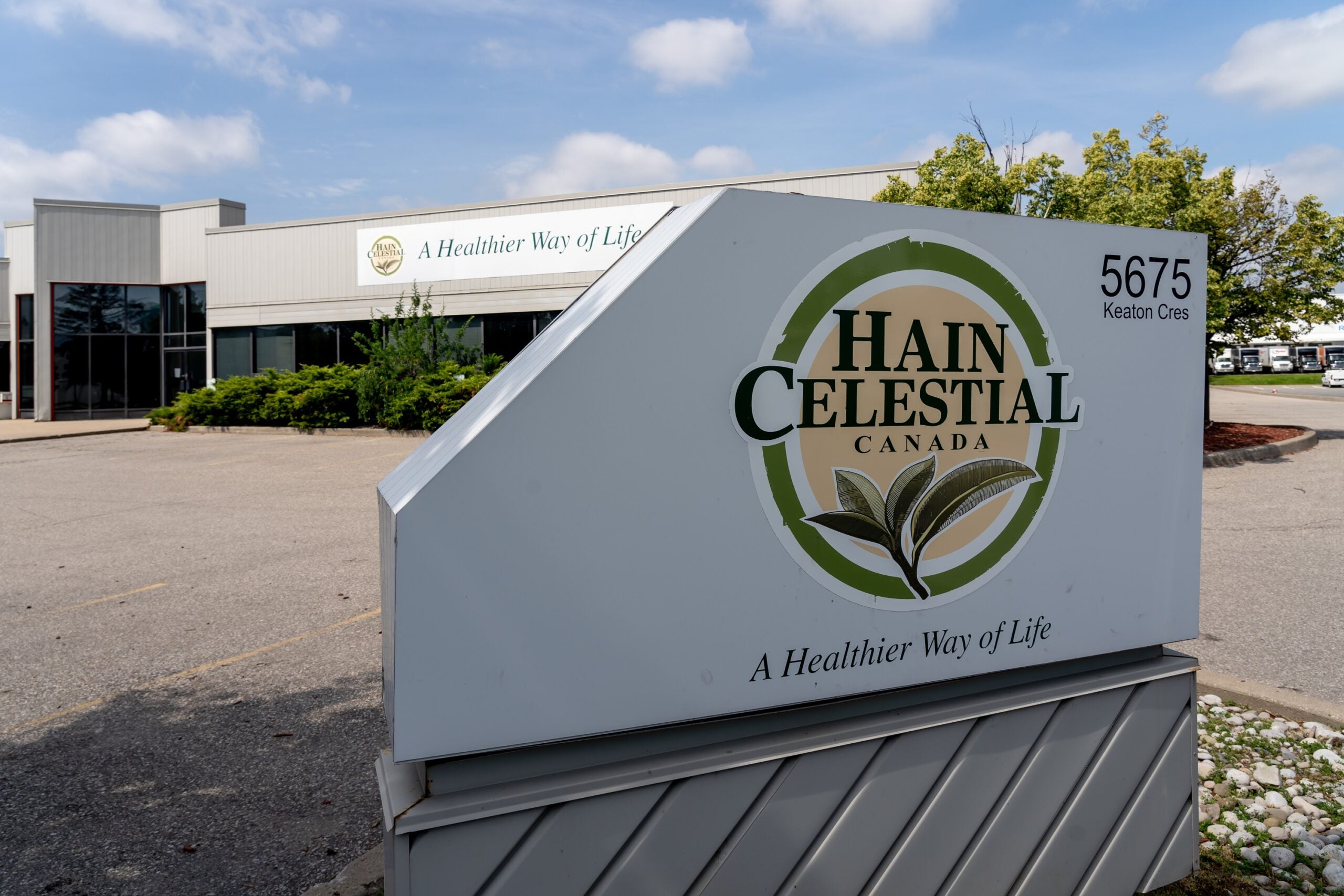 US food group Hain Celestial has revealed it has faced pushback from unnamed UK supermarkets against plans to raise product prices.
Hain Celestial said retailers initially rejected price increases earlier this year, which led to the US firm withholding shipments. The supermarkets backed down but the manufacturer admitted sales were lost during the hiatus. Hain Celestial markets brands including Linda McCartney vegetarian foods and Hartley's jam in the UK. It did not disclose which products featured in the impasse.
Speaking to analysts after Hain Celestial released its third-quarter results on Thursday (5 May), company CEO Mark Schiller said: "We took a hard line and chose to stop shipping products to those retailers who initially resisted our price increases.
"The good news is, we eventually prevailed and got the increases accepted, but the longer-term benefit came at a short-term cost. We lost four to five weeks of sales on several brands at multiple retailers during the negotiations, hurting both our short-term sales growth and share performance within the quarter."
The arm-wrestle with retailers contributed to a disappointing quarter for Hain Celestial's European business.
Schiller said: "Sentiment in Europe has dropped significantly since the start of the Russian Ukraine conflict. Wages aren't keeping up with inflation, people are concerned about their future and, therefore, are making trade-offs in their consumption. In the quarter, total grocery sales across the entire store were down almost 7% with units down 9%. This affected all food brands and categories, including our own."
Hain Celestial also said saw a "major customer" cancel plant-based beverage orders in Europe, a year earlier than planned, costing the company close to US$8m of sales in the quarter versus last year.
All together, Hain Celestial's international net sales for its third quarter – to the end of March – versus the prior-year period decreased 14% on a reported basis, driven by mid-single-digit declines in the UK.
The company told analysts it is looking to introduce further price increases in the UK.
Anticipating further retailer resistance, Schiller said: "While the negotiations may be challenging and difficult, and that's just part of the nature of price increases in Europe, at the end of the day, we need the retailers and the retailers need us and we will find a way for us to get pricing pass-through in a way that works for both parties."
Overall, Hain Celestial – behind brands including Garden of Eatin', Sensible Portions and Earth's Best – saw net sales increase by 2.1% year-on-year to $502.9m, below Wall Street forecasts. Net income fell from $34.3 the year before to $24.5m. In North America, net sales were up 13% to $325.7m.
Hain Celestial's share price dipped sharply following the results announcement, closing the day at $26.53 compared to $33.57 the day before. At 11:57 EDT today, the company's shares stood at $26.40.
Schiller said: "Q3 was a very challenging quarter as additional unexpected inflations, supply disruptions, ingredient and package shortages and eroding European consumer confidence, primarily caused by the Russia Ukraine conflict had a significant impact on our business and financial performance."
Hain Celestial has downgraded its full-year guidance to reflect the operating environment.
It is expecting a low double-digit adjusted EBITDA decline, compared to the approximately flat projection provided at the time of its second-quarter results. The company is also forecasting approximately flat adjusted net sales, compared to the low-single-digit growth it had predicted previously for the year.
Commenting on the results, Alexia Howard, an analyst with AllianceBernstein, said: "Overall it seems that North America is on a very good trajectory saleswise and the real issues are obviously in Europe."
Fellow analyst Rebecca Scheuneman of Morningstar said: "While we are disappointed in no-moat Hain Celestial's results … we view the 20% drop in its stock as an overreaction."