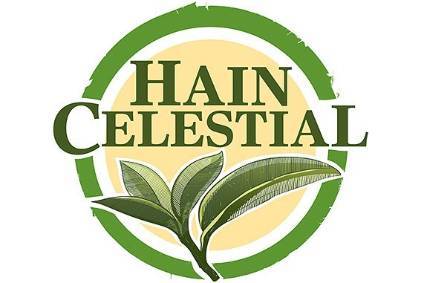 Hain Celestial has said an independent review into concessions to distributors in the US has "found no evidence of intentional wrongdoing in connection with the company's financial statements".
The Earth's Best baby food and Linda McCartney meat-free group made the announcement after the completion of the review by the audit committee of its board of directors with external counsel.
The review came after Hain Celestial said in August that, during the fourth quarter of its 2015/2016 financial year, it had identified concessions that were granted to certain distributors in the US.
Hain Celestial said it has now "begun to implement a remediation plan to strengthen its internal controls and organisation".
"The audit committee is pleased to conclude our thorough review with independent counsel," said committee chairman Andrew Heyer. "The board of directors believes this is an important step toward releasing the company's financial results."
Hain Celestial founder, president and CEO Irwin Simon said: "Hain Celestial is committed to transparency of our financial reporting, and we are taking concrete measures to remediate as well as strengthen our internal controls. We are extremely pleased that the company can now move forward with its reporting process as we put these challenges behind us. "Our business is uniquely aligned with consumer habits and lifestyles, and we are excited about the fiscal year 2017 launch of our five new core platforms for growth."
However, Hain Celestial said it will not be in a position to release its annual financial results until the completion of the company's internal accounting review and the audit process. The company said in a statement it is "working diligently on this matter and will, as soon as reasonably practicable, make a further announcement regarding the timing of the release of its financial results".
Separately, Hain Celestial said it had, "as expected" received a notification letter from Nasdaq notifying the company it was not in compliance with listing rule 5250(c)(1) because its quarterly report for the quarter ended 30 September 2016 was not filed on a timely basis with the Securities and Exchange Commission (SEC). The rule requires companies to timely file all required periodic financial reports with the SEC.
Hain Celestial said earlier this month that it had received formal notice from Nasdaq staff that it had been granted an extension, to 27 February 2017, to file its periodic reports with the SEC.