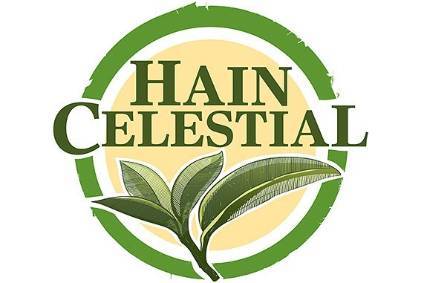 Hain Celestial reported higher sales and earnings for the first quarter of its financial year, supported by growth at its protein and international businesses.
The company said adjusted sales for the three months to 9 September increased to US$687m, up from $642.6m in the year-ago period. Growth was driven by higher sales at Hain Pure Protein, where revenue rose 75.4% and at its rest of world segment, where sales increased 27.4%. This growth offset softness in the UK and US units, where sales dropped 4% and 4.6% respectively.
Founder and CEO Irwin Simon said: "Our diversified portfolio delivered strong growth with contribution from our Hain Pure Protein Corporation segment, with our Freebird and Plainville Farms brands growing 27%, as well as our international businesses in Canada, continental Europe and the United Kingdom in constant currency, which collectively grew 22%.
"Our United States segment growth did not fully meet our expectations, as strong performance from our snacks, yogurt, tea, and personal care brands was overshadowed by temporary disruptions from some of our distributor and retail customers as well as a decline in grocery brands associated with deceleration in the natural channel. We continued to benefit from the diversification of our business across our branded organic and natural product categories, sales channels and geographies, which fuelled solid worldwide results in our typically lowest sales and profitability quarter."
Adjusted operating earnings increased to $63.2m versus $58.8m in the year-ago period. Net income increased to $38.1m compared to $34.7m.