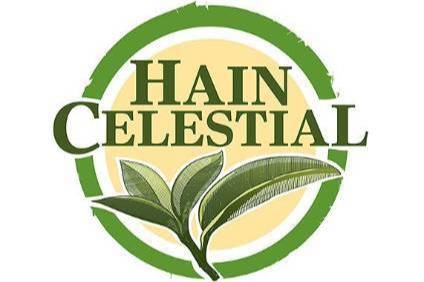 US-based Hain Celestial is reportedly struggling to find a buyer because it owns too many brands, none of which are said to be big enough to attract a potential suitor.
Quoting four sources familiar with the situation, The New York Post said Hain Celestial cannot find a buyer despite being informally for sale for roughly a year".
When the paper contacted Irwin Simon, Hain Celestial's founder and CEO, he reportedly declined to say whether the Earth's Best baby-food owner has been informally for sale but conceded a public company is always available at the right price.
With products spanning baby food to snacks, beverages and personal care, the owner of the Linda McCartney vegetarian and Greek Gods yogurt brands was recently said to be on the acquisition radar of Swiss global food giant Nestle , which has been on a shopping spree of late with the purchase of US plant-based foods maker Sweet Earth and Garden of Life owner Atrium Innovations .
In November, Bloomberg reported unnamed sources as saying Nestle was among companies exploring a purchase of Hain Celestial
Bloomberg said it had been told by the sources that Nestle had held preliminary talks about buying all or parts of Hain Celestial, but other companies, including US food makers and buyout firms, were also interested in making a bid.
Hain Celestial, which also owns brands including Ella's Kitchen baby and Tilda rice, was also said to have attracted interest from private-equity funds.
Engaged Capital took a 10% slice in Hain Celestial in June, when the activist investor said the company's shares were "undervalued and represented an attractive investment opportunity". In September, Hain Celestial went further with a "mutual cooperation agreement" with the private-equity firm, which is reportedly pushing for the firm to be sold.
Simon said then Hain Celestial had made "a number of strategic initiatives and have put in place the building blocks to help drive our next phase of growth".
In its report last week, The New York Post quoted Simon as saying: "Maybe [the sale plan] will involve selling some of my more lower-margin businesses."
"I've said this year we are looking at a strategic overview of all of our business, and some things may not fit," the CEO was said to have added. "We have not made any decisions" although the chicken and turkey division is a disposal candidate, the newspaper reported.
A spokesperson at Hain Celestial had not responded to a request from just-food to comment on the newspaper report at the time of publication.
just-food analysis from November 2017: Should Nestle buy Hain Celestial?