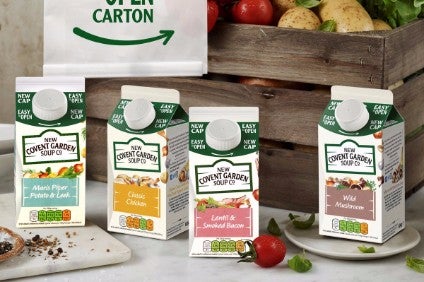 US food group Hain Celestial is closing its New Covent Garden Soup Co. facility in the UK town of Peterborough with the loss of 80 jobs.
Hain said 30 members of staff at the site in eastern England were let go last week. Another 50 people are set to lose their jobs under what the company said is phase two of the shutdown process, which will continue until the end of the year.
Options for the affected employees include relocation or alternative opportunities within other sites. The New Covent Garden Soup owner said production will eventually transfer to Grimsby, a town on the north-east coast of England.
"Despite our best efforts to find a sustainable route to keeping our Peterborough site open, it isn't a viable option for the longer term, and we will now commence the phased transfer of manufacturing to our site in Grimsby," Hain said in a statement.