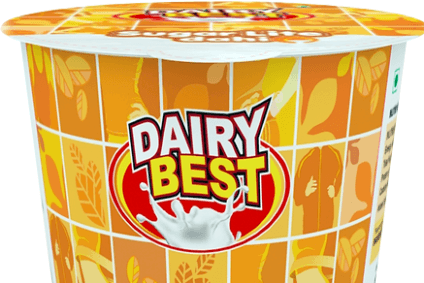 A move to acquire under-pressure Indian dairy business Kwality by one of the country's major snack companies has been rejected.
Haldiram's Snacks had bid INR1.42bn (US$19.7m) for Kwality, which last year found itself the subject of insolvency proceedings after a petition from KKR, the private-equity firm that had invested in the business in 2016. At the time, unnamed banking sources had told The Hindu Business Line publication Kwality had debt of around INR20bn.
However, lenders to Kwality have turned down Haldiram's offer. Haldiram's has reportedly tabled a revised bid of INR1.45bn, upping the element to be paid to Kwality's creditors.
According to Press Trust of India, Haldiram's said its higher offer "will help financial creditors derive a much better value than they can hope to realise in the event [the] corporate debtor is put into liquidation".
In the year to the end of March, Kwality generated revenue from operations of INR20.89bn, down from INR67.25 in the previous 12 months.
Kwality made a loss after tax of INR29.48bn, against a profit of INR711.1m the year before.