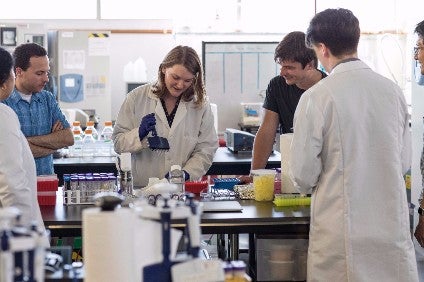 Hampton Creek is in talks with major meat producers in a move that could result in the licensing of the lab-grown meat technology the US upstart is developing.
The company behind egg-free mayonnaise Just Mayo revealed in June it was developing lab-produced meat and seafood products and said it expected to have a product on the market by the end of next year.
Hampton Creek said yesterday (14 August) it is in talks with global meat and feed companies over a possible licencing deal.
A spokesman said: "Hampton Creek is taking a transparent approach to educating the public about clean meat and we're focused on finding the right meat industry partners, as feeding the world animal protein requires a permanent, profitable, and collaborative effort. We aim to make our first commercial sale by the end of 2018, but that's just the beginning.
"We're in various deal stages with global meat companies, from Latin America to Western Europe, and Asia. We're also talking with global feed companies, all at earlier stages. Agreements will include investments in production facilities and access to licenses across major product categories. We own foundational global IP around clean meat today, and are developing additional IP around the media, cell line development and scaling up."
The Hampton Creek spokesperson declined to comment on when the company expected to announce a deal.
Hampton Creek was launched to develop plant-based substitutes for products containing eggs like condiments but has more recently expanded its mission to find plant-based replacements for meat and seafood.
It has attracted strong support from venture capitalists, currently estimated at US$220m, but its development has not always run smoothly.
It was recently reported that a number of executives had departed the company and that Tetrick was in sole control.
Last year, Hampton Creek was embroiled in controversy after US regulators launched an investigation into the practice of using company money to buy back some of its products from retail stores.
The company has since said that the investigation has been dropped without action.