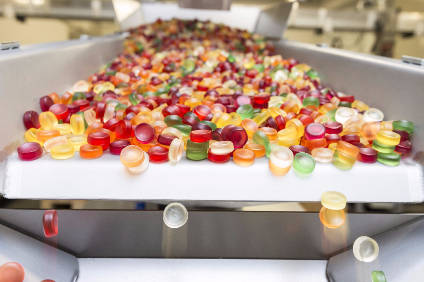 Haribo has said talks over the possible purchase of its closed production plant in Wilkau-Haßlau in Germany's south-east have ended.
The privately-owned gummies maker shut the plant last year. The factory had been the subject of interest from another German confectioner, Katjes Group.
A spokesperson for Haribo told just-food today (3 March): "The management of Haribo has decided to terminate the sales negotiations for its facility in Wilkau-Haßlau, Saxony, which closed in 2020. Contrary to the original plans, Haribo will not sell the site in the centre of Wilkau-Haßlau and can also confirm that no offer to buy the site has been made. Haribo will now seek talks with the responsible municipal administration to develop the site in another way."
just-food has approached Katjes for comment.
Haribo closed the plant in December. At the time, the company said the facility "lacks the necessary flexibility for a broad and quickly-adaptable product portfolio" and would need "disproportionately high investments … to consistently align the production processes to future requirements". Some 150 staff worked at the facility.
Katjes has three manufacturing sites in Germany. One facility is located at the company's headquarters in Emmerich where fruit gums and liquorice are produced. A second in Remshalden, near Stuttgart, makes sherbet lines. A third factory in Potsdam-Babelsberg manufactures hard-boiled candy.