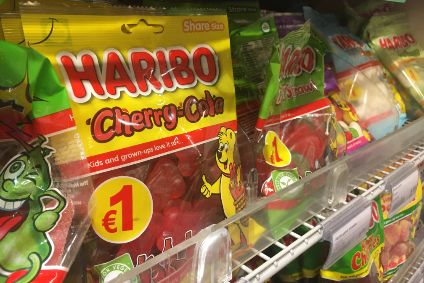 Haribo, the privately-owned German sweets giant, is planning to shut a factory in its domestic market, citing a profitability review of its sites in the country.
The factory, located in Wilkau-Haßlau in the south east of the country, is to close by the end of the year, leaving Haribo with four manufacturing facilities in Germany.
Michael Molsberger, managing director of production and technology for Haribo's domestic business, said the company "very much regrets" the closure but added: "Within the framework of our long-term growth strategy, a high degree of competitiveness is crucial. We are striving to strengthen our market-leading position in the fruit gum and liquorice market worldwide.
"In view of the rapidly changing market requirements, we need a state-of-the-art production network and efficient supply chains. Our employees here have produced products of outstanding quality with great passion. We are aware that this is a painful step for every employee and for the site. However, we will work out socially acceptable solutions in constructive dialogue with the works council and, if possible, offer transfers to another Haribo site."
In a statement, Haribo said the Wilkau-Haßlau site "lacks the necessary flexibility for a broad and quickly adaptable product portfolio" and would need "disproportionately high investments … to consistently align the production processes to future requirements". Some 150 staff work at the facility. Haribo's four other German plants are in Bonn, Grafschaft, Neuss and Solingen, all in the west of the country.
A spokesperson for the NGG trade union said the decision had "shocked" employees. "The closure plans have not been foreseen by them at all. Now that the shocking information has sunken in, they are eager to fight for their jobs. In this fight, they will be supported by the whole city of Wilkau-Haßlau and even the region. Haribo is one of last big employers in the region."
In September, Haribo announced it was in talks with staff in the UK over proposals to make changes to the confectioner's production in the country.
Four months earlier, the company received the green light from local planning chiefs in the US to start building a factory in Wisconsin.