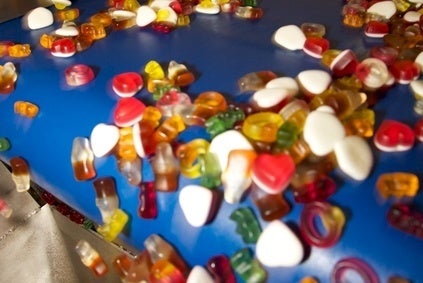 Haribo has set out its plans for expansion in four international markets – China, the US, the UK and Brazil.
The privately-owned confectioner is eyeing an entry into a third Chinese location after test launches in Shanghai and Guangdong, while it has plans for capital investment in the other three countries.
"In the course of the year we will start our first activities in the Chinese greater area of Guangdong with more than 48m people. After a successful launch phase in this region we will start to prepare our market entry in the third Chinese city of over a million inhabitants after Shanghai and Guangdong," a spokesperson for Haribo said. The spokesperson refused to be drawn on where Haribo will enter after Shanghai and Guangdong.
In the US, Haribo is "close to making the final decision about our future business location", the spokesperson said, although he would not comment on details.
In the UK, Haribo plans to start up at a new production site in Castleford, close to Leeds. The company already has a plant in the nearby town of Pontefract. The spokesperson said the fresh investment would see Haribo produce its Maoam lines outside Germany for the first time.
The company, meanwhile, plans to start production in the Brazilian city of Sao Paulo next year "after finally settling all necessary official approvals", the spokesperson added.