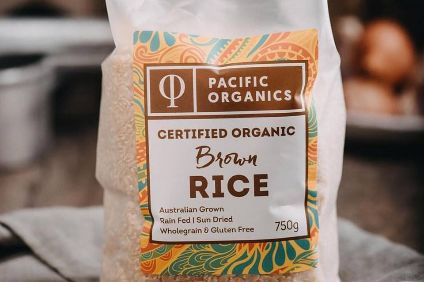 Australian dried fruits nuts, seeds and rice producer Murray River Organics has issued a new forecast for its underlying profitability, taking into account recent harvest delays.
The publicly-listed supplier, which has consumer-facing brands including Gobble and Pacific Organics, will see its financial year end on 30 June. The company is estimating it will make a loss at the level of EBITDA before SGARA of AUD3.7m (US$2.6m) to AUD4.2m.
Murray River Organics had previously forecast a loss of AUD2.8m to AUD3.2m.
The company said today (3 June) the "key drivers" for the change to its guidance was to include the harvest delays that have hindered the firm's ability to meet all customer orders for the fourth quarter of its financial year, pushing these sales into 2020. Murray River Organics saw higher costs per tonne associated with a delayed and lower-yielding harvest.
Nevertheless, Murray River Organics said of the new forecast: "Significantly, this represents a AUD10m turnaround in EBITDA before SGARA performance from fiscal year 2018, in year one of the three-year plan."
Murray River Organics has been working on a strategy to improve its financial performance. In May last year, the company set out plans to refocus its dried vine fruit business domestically and "optimised internationally primarily" in Vietnam, China, Japan and South Korea.
In the first half of Murray River Organics' current financial year, revenue fell 23% AUD30.2m due to lower sales to the domestic retail sector and to the wholesale channel.
The company made a loss at the level of underlying EBITDA of AUD1.3m, compared to a loss of AUD4.8m in the corresponding period the previous year. Murray River Organics' half-year net losses narrowed from AUD22.2m to AUD4.6m.