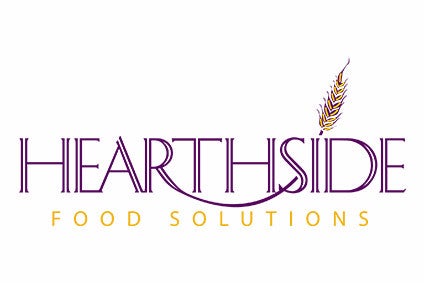 US-based snacks producer Hearthside Food Solutions is reportedly an acquisition target of private-equity firms Partners Group Holding and Charlesbank Capital Partners in a deal valued at more than US$2.4bn.
Partners Group and Charlesbank have outbid other PE firms in the auction for Illinois-based Hearthside and are negotiating final terms with the company's existing owners, Vestar Capital Partners and Goldman Sachs' private-equity arm, Reuters reported, quoting sources who requested not to be named because the discussions are confidential.
A deal could be reached as soon as today (16 April), the news agency said.
Food contract manufacturer Hearthside was founded in 2009 and makes snacks under companies' own brand names, including granola bars, cookies, crackers and pretzels. While its operations are mainly centred in the US, it also has facilities in Europe.
In January, Bloomberg flagged a sale of Hearthside was being considered in the region of $2.5bn. Goldman Sachs and Vestar acquired the company in 2014 from Wind Point Partners. While the cost of the deal was not disclosed at the time, Reuters said it was valued at $1.1bn.
Hearthside bought Nashville, Tennessee-based rival contract manufacturer Standard Functional Foods in October last year, and in 2016 snapped up Oak State Products, a maker of cookie bars and baked goods located in Wenona, Illinois.