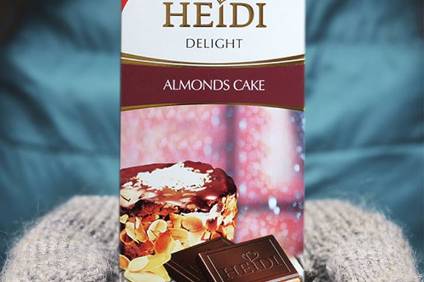 Switzerland-based Heidi Chocolat Group has bought Germany's Bavaria-based chocolatier Schwermer Dietrich Stiel for an undisclosed sum.
Heidi Chocolat , which is owned by Romania-based Kex Confectionery, part of Austria's Meinl group, said the move will allow it to "expand its production capacities into the premium praline sector and increase its presence in Germany and internationally".
Under the terms of the deal, Schwermer becomes "an independent subsidiary within the Heidi group", the companies said in a statement. Existing products under the Heidi and Schwermer brands will continue "and in the future, new products will be available" in Germany and internationally, the statement said.
Schwermer said its Café Schwermer business in Bad Wörishofen, Bavaria, is not included in the takeover. However, the companies said the deal would see continued production at Schwermer's Bad Wörishofen facility, from where Heidi products will also be produced.
Heidi Chocolat chairman Gerald Neumair said: "Through the inclusion of Schwermer in the Heidi family and the reinforcement of the Heidi Chocolat teams with the experienced employees of Schwermer, our customers will receive additional high-quality confectionery products."
Heidi Chocolat, which has production sites in Vienna, Austria and Bucharest in Romania, was founded in 1994 by the Swiss family Laederach, the owners of Swiss premium chocolates maker Confiseur Läderach. The Heidi brand includes chocolate bars, pralines and tablets, had a workforce of 400 at the time of the acquisition.
Heidi was acquired by Kex in April 2013. Kex also owns Austria's Niemetz Schwedenbomben marshmallow confectionery brand and Romanian candy maker Kandia Dulce.
Schwermer was founded in 1894 and currently employs 100. The company said it exports to more than 25 countries.