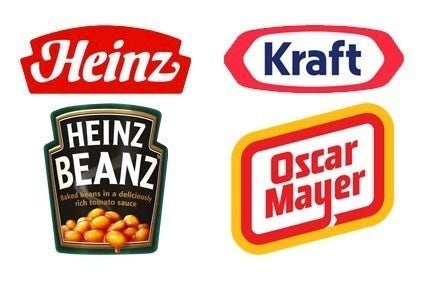 US-based food giants Heinz and Kraft Foods Group are set to join forces, creating the number three food and drinks company in North America – and the fifth-largest worldwide. Here is a flavour of how the key players in the deal and the market reacted.
"This is my kind of transaction, uniting two world-class organisations and delivering shareholder value" -Warren Buffett on his latest mega-merger, two years after buying Heinz.
"Merger of #Kraft, #Heinz tells you that branded food companies are worth more than the market thinks. Not many targets left" – David Baskin of Canada-based investment management firm Baskin Financial reflects on the deal.
"On balance, it is probably Kraft that has the most to gain from the merger. After a year in which it failed to deliver any meaningful growth and which saw it fail to gain market share across any of the categories it operates, the company and the brands it owns are looking tired. Heinz also saw sales soften in its latest financial year. However, Heinz did manage to strengthen market share in a number of areas, including its flagship Ketchup brand" – Neil Saunders, MD of sector analysts Conlumino.
"With this merger, Kraft and Heinz will obtain a huge stake in staple categories such as dairy, processed food and sauces, dressings and condiments. These are mature markets, posting low growth rates as they reach a saturation point compared to more dynamic categories such as baby food. Therefore, the main emphasis will be on cost cutting as well as improving margins and as such creating a lean organisation, just like 3G has done in the past with Heinz. With this merger, Kraft-Heinz will become a powerhouse of staples" – Lianne van den Bos, food analyst, Euromonitor International.
"Kraft Foods will likely make a sea change from focus on market share – the only long-term guidance it would provide – to focus on profits, The clear benefactors should be rival centre store companies like Smucker and even private label companies like TreeHouse Foods and ConAgra Foods. With that said, the benefit of increased market share could be offset by slower category growth resulting from limited investment, as seen recently in categories led by both 3G affiliates AB InBev and Heinz" – Jonathan Feeney, analyst, Athlos Research.
"We saw the news along with all of you. We're not going to speculate or comment on the impact of the transaction on the food industry or the marketplace. At Campbell we remain focused on executing our strategies to grow our business and to create shareholder value," a spokesperson for Campbell Soup Co. reacts to the deal.
"There's seven billion people in the world, they all have different tastes, but the taste that Kraft – and Heinz for that matter – have appealed to for many decades, I think those tastes are pretty enduring" – Buffett in an interview with CNBC.
"We see the potential to bring many of Kraft's brands abroad using Heinz's distribution system – Heinz has 25% of sales in the emerging markets. Kraft currently has some licencing restrictions with Mondelez that prevent it from expanding certain brands abroad, but as these expire, the company has revenue synergy potential as its brands are well known in international markets – the Kraft brand has 80%+ awareness in international countries; Heinz has presence in 13 of these" – Sanford Bernstein analyst Alexia Howard believes Kraft brands could benefit from Heinz's international reach.