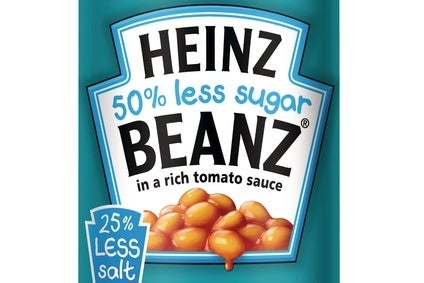 Heinz has launched a reduced-sugar baked beans line in the UK, using natural sweetener stevia.
The new 50% less sugar product will replace Heinz's existing reduced sugar and salt baked beans line, which according to the company contains 30% less sugar than standard beans.
The new line will launch in the UK on 1 May. Last year, Heinz rolled out a 50% less sugar version of its tomato ketchup in the country.
Rachael Barnes, brand manager at for the Heinz Beanz brand, said: "It was really important for us as a company to respond to the growing concerns around health and nutritional values within products. Mums in particular are growing increasingly concerned with what they offer their children and our new Heinz RSS Beanz range will offer them the reassurance that what they are providing their families has improved nutritional benefits. By using the natural sweetener stevia, we are able to reduce the sugar content whilst still delivering a tasty product."