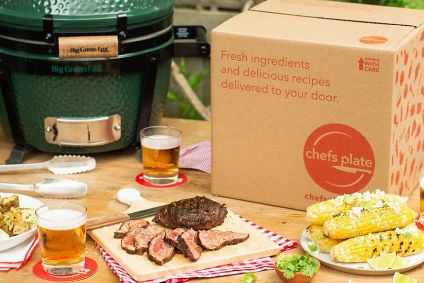 Germany-based meal-kit business HelloFresh today (17 October) announced the acquisition of a rival business in Canada.
HelloFresh has struck a cash-and-shares deal to acquire Toronto-based Chefs Plate for what amounts to "a middle double-digit million Canadian dollar amount".
"The majority of the consideration will be paid in cash and the remainder will be paid by issuing new shares of the company out of its existing authorised capital to the shareholders of Chefs Plate Inc.," HelloFresh said in a stock-exchange filing.
In a separate statement issued in Canada by HelloFresh's Canadian arm and Chefs Plate, the suppliers said the enlarged company would "create the clear market leader in Canada with targeted revenues of about CAD200m (US$153.6m) and the largest customer base" – although it did not say what the businesses' combined revenues in the country are at present.
"The integration of Chefs Plate is a big leap for our ambitious plans for the Canadian market. Together, we are not only the largest player, but we also create a superior offering. In the future, we can serve the widest range of individual consumer needs with two strong brands," Ian Brooks, the CEO of HelloFresh's Canadian unit, said.
Jamie Shea, Chefs Plate's CEO and co-founder of the business in 2014, said the deal would help the business "accelerate our plans".
He added: "The partnership will allow us to leverage the strength of the most successful global player in the market."
HelloFresh entered Canada in 2016; earlier this month, the company made New Zealand its eleventh market.
The business, set up in 2011, moved into the US in 2013 but in June this year started selling products through conventional supermarket chains Giant Food and Stop & Shop.
In August, the Frankfurt-listed HelloFresh pushed back expectations for when it will break-even to 2019 from the fourth quarter of this year, despite raising its revenue outlook.