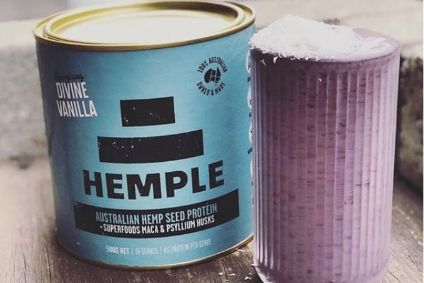 Trichomia, the Australian hemp-foods firm behind the Hemple and Soul Seed brands, has sold a minority stake in its business to cannabis investor MMJ Group Holdings.
In a stock-exchange filing, MMJ Group Holdings said it would invest AUD1m (US$709,000) of shares for a 10% stake in Trichomia, which has managed to secure national listings for the two brands in Australia.
Hemple is sold in health food stores including Healthy Life and Flannerys, while Soul Seed is listed in selected Coles outlets and in IGA stores.
Trichomia was set up in 2017 by PR and marketing executive Georgia Branch and Cade Turland.
Jason Conroy, MMJ's CEO, said the company wanted to "support Cade and Georgia in their quest to make Hemple and Soul Seed household names for health, nutrition and wellness products, initially in Australia and then globally".
He added: "We have a shared vision for the future success of the business and look forward with great interest as they apply our capital to roll out their business plan."
Branch, whose career includes a role at drinks giant Pernod Ricard, said: "This investment allows us to expedite new product development and expand into new, international markets."