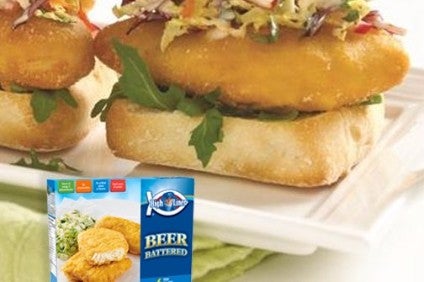 Henry Demone has returned to the chief executive's position at Canadian seafood specialist High Liner Foods.
Demone previously served as CEO at the Lunenburg-based company from 1992 and 2015, when he became its chairman.
He immediately replaces the man who was his successor, Keith Decker. High Liner did not disclose the reasons for the change.
The company said Demone led its "transformation" from a regional fishing processing operation to a global seafood concern. He also played a key role in several acquisitions during this period, High Liner said.
Demone said: "The board and I are confident that the company is pursuing the right strategy to grow our business and create long-term shareholder value. As CEO, I am looking forward to working more closely with the High Liner Foods leadership team on the execution of this strategy and on pursuing our growth opportunities."
Demone will continue to act as chairman of the board of High Liner Foods.
High Liner Foods' retail branded products are sold throughout the United States, Canada and Mexico under the High Liner, Fisher Boy, Mirabel, Sea Cuisine and C. Wirthy labels. The company also sells branded products to restaurants and institutions under the High Liner, Icelandic Seafood and FPI labels and is a major supplier of private label seafood products to North American food retailers and foodservice distributors.
High Liner Foods reported its second quarter and half year results today. They were impacted by a product recall earlier in the year.