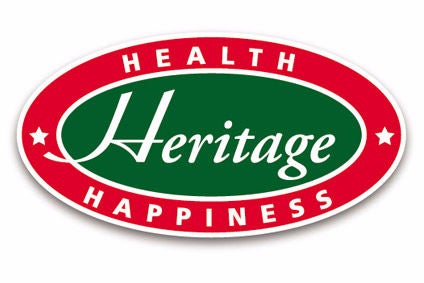 India's Heritage Foods has entered into an agreement to acquire the dairy business of Reliance Retail Ltd (RRL).
Reliance's dairy business is a pan-Indian procurement, processing and distribution platform that was founded in 2007. It generated annual revenues of INR5.53bn (US$82.9m) in fiscal 2015/16 and processes 225,000 litres of milk per day. The unit's milk collection includes 2,400 villages across ten Indian states.
The acquisition will see Heritage take control of the Dairy Life and Dairy Pure brands spanning product segments including milk, butter, ghee, curd and dairy whitener.
"There exist strong synergies between the dairy business of RRL and Heritage, with high growth potential in certain existing markets such as Hyderabad, Mumbai, and Delhi-NCR along with new opportunities in states such as Punjab, Uttarakhand, and Rajasthan," Heritage said in a filing with the Bombay Stock Exchange.
Following the transaction, RRL's dairy business will continue to trade in dairy products – integrating Heritage's existing dairy operations into the business through its retail and wholesale channels.
The purchase is being conducted through a "slump sale" for lump sum consideration but the company did not reveal the value of the transaction. It remains subject to regulatory approval and other customary conditions, Heritage said.