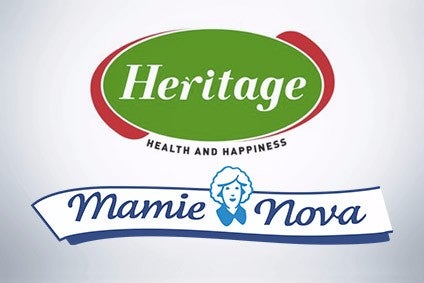 Indian group Heritage Foods is to set up a dairy products plant in a venture with Novandie, a subsidiary of French food giant Andros.
The venture, in which both companies will each own a 50% stake, will build a greenfield plant that will make "fruit and flavoured yogurts, as well as western-style desserts", Heritage Foods said in a filing with the Bombay Stock Exchange today (10 August).
Commercial production is expected to start during next year, Heritage added.
Novandie is part of Andros, one of France's largest food companies and which owns brands including Andros, Bonne Maman and Mamie Nova.
Heritage Foods sold its bakery and retail divisions last year after deciding to focus dairy. The company has been investing in its domestic dairy business. In April, the group, which has focused its dairy business in the south of India, announced its entry into the north of the country by setting up five new production units.