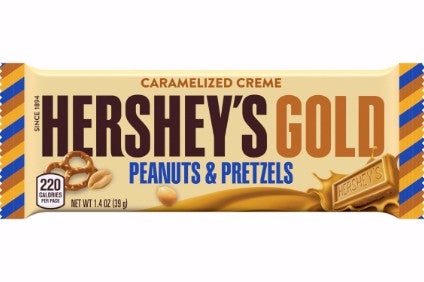 US confectionery heavyweight Hershey has revealed it is to invest US$104m in its facility in Augusta County, Virginia.
Some 65 new jobs will be created as a result.
The 111,000 sq ft expansion of the existing facility will increase production capabilities. The expanded facility will manufacture penuche and peanut cream, which will be distributed to other Hershey facilities on the east coast.
Hershey looked at potential expansion locations nationally before choosing Augusta County.
The company employs more than 1,000 people in Virginia, with the majority of those jobs located at its facility in Augusta County.
Susanna Zhu, vice president of Hershey's US supply chain, said: "The Commonwealth of Virginia and Augusta County have been part of Hershey's success for more than 35 years. We are pleased to build on this partnership with our plant expansion."
The Virginia Economic Development Partnership worked with Augusta County and the Shenandoah Valley Partnership to secure the project for Virginia, with grants being approved totalling $1m.