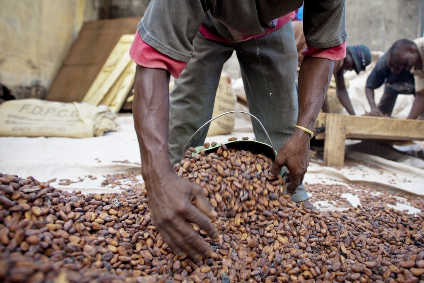 US confectionery giant Hershey has announced its 'Cocoa For Good' strategy, a holistic approach to sustaining supply and supporting vulnerable communities and ecosystems.
The objective will be to address poverty and poor nutrition among cocoa-producing communities through partnerships and programmes, and Hershey plans to invest US$500m as part of that commitment by 2030, according to a statement today (3 April).
Hershey said it has already been partnering with key stakeholders in the cocoa sector for more than 100 years.
Susanna Zhu, the company's chief procurement officer, explained: "A sustainable cocoa supply depends on a multi-stakeholder collaborative approach to find solutions to the social, environmental and economic challenges facing cocoa-growing communities.
"Under 'Cocoa For Good,' we continue to work toward a future where there's a long-term, sustainable cocoa supply, the natural environment is protected, and we are creating better lives for everyone. It's good for the cocoa farmers, families, communities, chocolate consumers and the success of our business."
The strategy will focus investments on nourishing children, elevating youth, prospering communities and preserving ecosystems, with priorities geared towards: increased family access to good nutrition; elimination of child labour and increased youth access to education opportunities; increased household incomes for women and men; and zero deforestation and increased agroforestry.
Hershey added that Cocoa For Good is expected to impact the lives of thousands of farmers in cocoa-growing regions with a focus on West Africa, where about 70% of the world's cocoa is produced.
Daniel Kablan Duncan, vice president of cocoa-producing Republic of Côte D'Ivoire, said: "Cocoa is a tremendous part of the livelihoods for the people of Côte D'Ivoire and public-private partnerships are critical to improving the lives of people living in cocoa communities and protecting our precious natural resources.
"We value our partnership with The Hershey Company and look forward to working together to bring about the meaningful change that this new investment will catalyse."