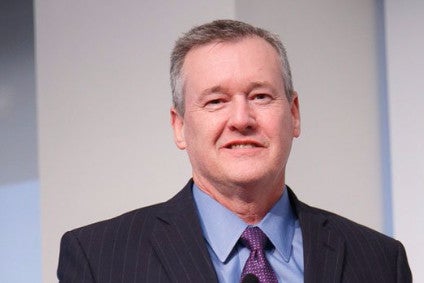 J.P. Bilbrey, the chief executive of US chocolate giant Hershey, is reportedly preparing to stand down "by next summer".
Reuters, citing unnamed sources, said the board of directors is already preparing for Bilbrey's resignation. The Hershey board has purportedly formed a committee to find a successor.
Representatives for Hershey were not available for comment at time of press.
It is understood Bilbrey wants to spend more time with his family and plans to remain non-executive chairman of Hershey's board.
Hershey had courted recent controversy with its rejection of a US$22.83bn takeover offer from Mondelez International.
The US chocolate giant is struggling with lacklustre sales in the US. Competition in Hershey's largest market looks set to intensify after Mondelez said it will launch its Cadbury brand in the country and Mars Inc consolidated its candy and chocolate operations into a single unit after buying out Warren Buffett's stake in gum maker Wrigley. Hershey's financial performance has also been hit by disappointing results from its attempt to expand in China.