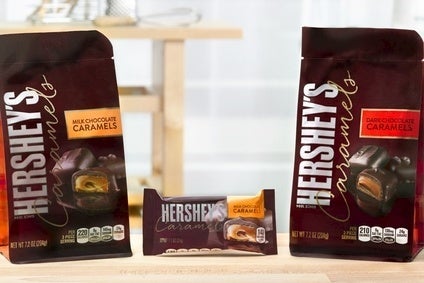 Hershey has added chocolate-covered caramels to its namesake range in the US.
The company has launched Hershey's Caramels, a product available in a stand-up pouches and as a bar.
Hershey said the caramel inside the chocolate is made with sea salt, molasses and dairy butter.
The bagged Caramels are available in milk chocolate or dark chocolate. The bar is sold only as a milk chocolate variety.