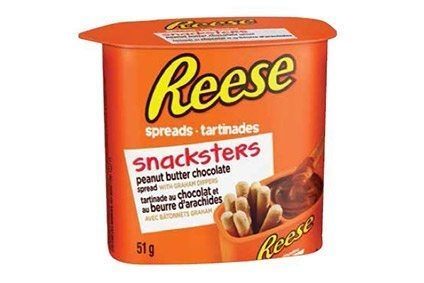 Hershey is expanding its Reese's offering in Canada with the launch of Reese Snacksters, a line the company bills as a more portable snacking option.
Reese Snacksters are based on the "iconic flavour" of Reese Peanut Butter Cups, delivering the well-known chocolate and peanut butter combination in a new on-the-go pack.
A spokesperson for the group said: "Reese Snacksters are perfect for on-the-go snacking… in a convenient single-serve pack to enjoy anytime, anywhere."
Snacksters are available at grocery and mass retail stores throughout Canada.