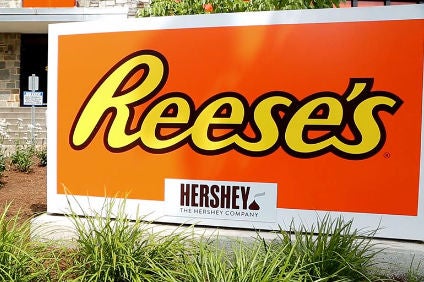 Hershey is to cut its global workforce by around 15% as part of a drive to save costs and make the confectionery giant more profitable.
The Reese's owner, which at the end of 2016 employed around 16,300 full-time and 1,680 part-time staff worldwide, said the cuts would be "driven primarily by … hourly headcount outside of the United States".
The job losses are part of a programme Hershey has dubbed 'Margin for Growth'. The company is looking to "optimise" its supply chain, develop a "streamlined operating model" and cut administrative expenses. Hershey is aiming to improve efficiency, benefit from global shared services and common processes and "increase capacity utilisation". The savings will enable Hershey to invest in innovation and marketing to grow net sales, especially in its business in North America. Hershey, meanwhile, says it is looking to "return our international businesses to profitability as soon as possible".
By the end of 2019, Hershey is looking to have adjusted operating profit margins of "about 22% to 23%". In 2016, that figure was 20.4%.
"Hershey has tremendous assets – its iconic brands, remarkable people and a history of executional excellence – that position the company well to deliver top- and bottom-line growth," Michele Buck, Hershey's incoming president and CEO, said. "We're making progress against the 'Margin for Growth' related initiatives that should give us the flexibility to invest in certain parts of our business."
The announcement of the job cuts, made yesterday (28 February), comes ahead of a meeting with investors and analysts in New York today.