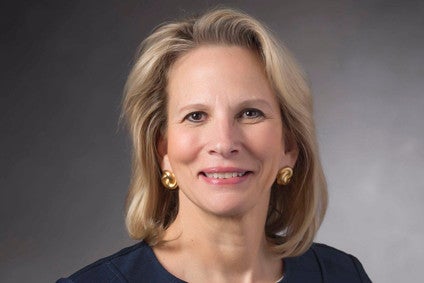 Hershey has announced it will promote its chief operating officer, Michele Buck, to the post of CEO when John Bilbrey retires next year.
The company, which confirmed Bilbrey's intention to step down earlier this year, said that Bilbrey will continue as a non-executive director at the chocolate group.
Bilbrey, who will have served as Hershey CEO for six years, stressed his successor's credentials and experience in the food sector.
"Michele is a proven leader who, during 11 years at Hershey and more than 25 years as an executive in the consumer packaged goods industry, has a demonstrated track record of building brands consumers love while bringing out the best in employees amid a rapidly changing business environment," Bilbrey said. "She has consistently displayed a keen sense for how to grow our iconic brands."
Pamela Arway, chair of Hershey's governance committee and chair of the board's special committee overseeing the CEO succession process, added the company's board felt Buck offers "the right mix of outstanding vision and proven execution to continue taking our company forward".
Buck joined Hershey in 2005. During her time at the company she "spearheaded" growth initiatives and "strategic shifts" such as "sustained growth" in its core confectionery brands as the group moved from a "supply and demand driven business", Hershey said.
Buck was also described as the "architect" of Hershey's move into the snacking arena with the acquisitions of the Krave and BarkThins brands.
Looking to the future, Buck said: "The opportunity ahead for Hershey is tremendous, and to take advantage of it will require a clear focus on meeting the evolving needs of consumers while moving quickly to stay ahead of the trends shaping our business."
Buck will take the chief executive post on 1 March, Hershey revealed.