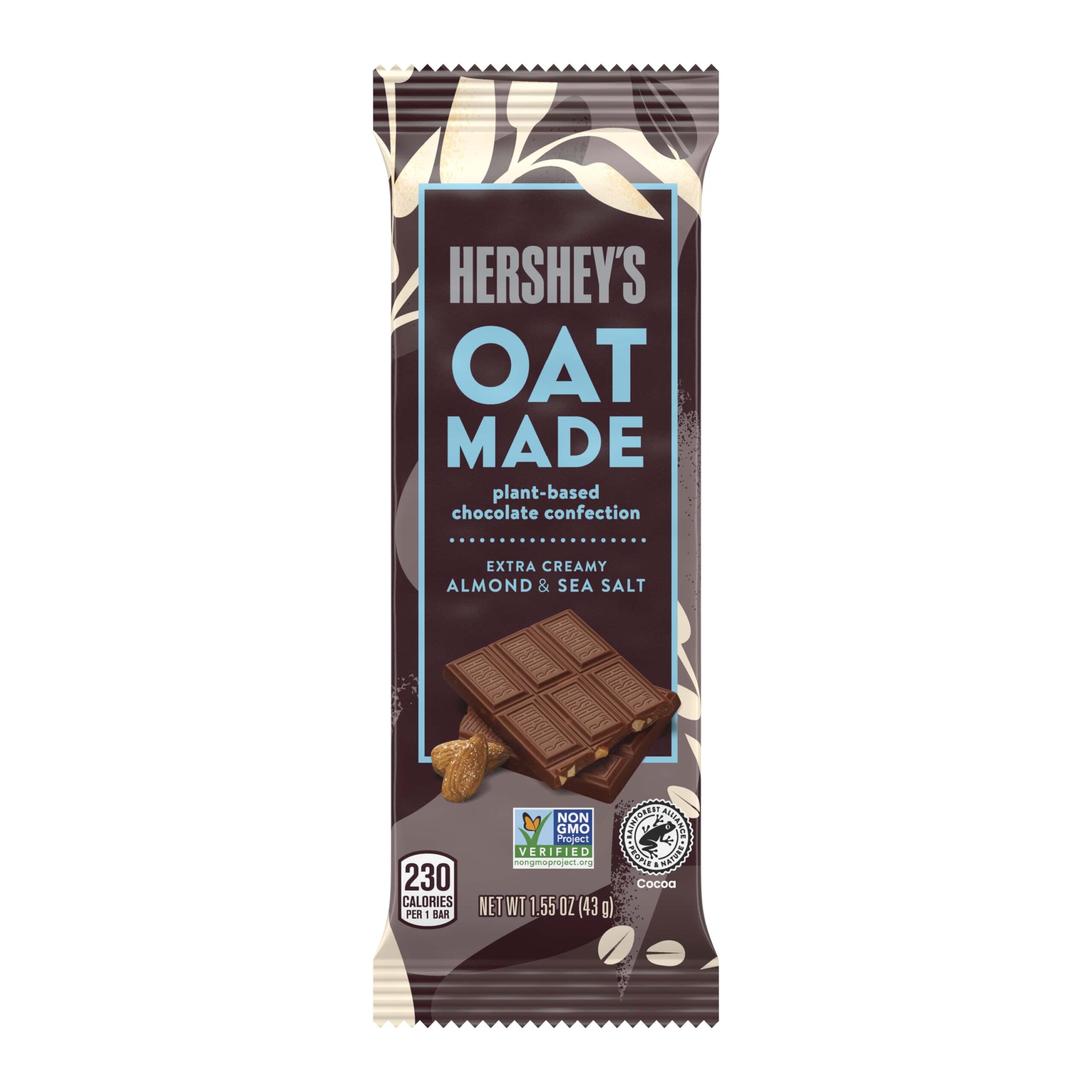 US confectionery giant Hershey is trialling a plant-based chocolate bar called Hershey's Oat Made.
The company said it will be available in "very limited distribution at select national retailers" throughout the US from this month through to June 2022.
Hershey said: "These bars are as indulgent as traditional chocolate and are made with plant-based dairy alternatives."
The bars come in two varieties – extra creamy almond and sea salt and classic dark.
Hershey said the testing of the plant-based bars is part of the expansion of its "better-for-you" portfolio, which already includes zero-sugar product Thins, organic Hershey and Reese's products, as well as the range of its recent acquisition Lily's.
Dan Mohnshine, team leader for Hershey's strategic growth platform, said: "We started our work on The Hershey's Oat Made products by evaluating the current plant-based offerings on the candy market. After finding that the ingredient formulas of existing products could be improved upon, our masterful R&D team at Hershey developed formulas using oats that we believe deliver better on consumers' expectations than what is in the marketplace today.
"To validate our concepts with the Hershey's Oat Made products, we're currently doing real-time, in-market testing, which helps us manage uncertainty and measure the additional benefit to both the category and to the Hershey portfolio. A key signal for us will be to evaluate how well our plant-based offerings reach new consumers and create new occasions to enjoy our brands."
Mohnshine said Hershey chose locations based on a "shopper fit" to reach a segment interested in plant-based offerings.