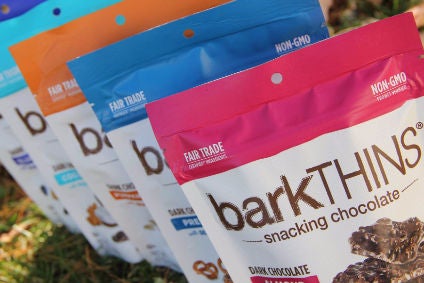 Hershey, the US confectionery giant, today (11 May) pledged to use only sugar from "responsible and sustainable sources" by 2020.
The Reese's owner set out two policies, one for US-sourced sugar and the other for sources of the ingredient outside the country.
In the US, all suppliers will be required to complete independent social audits of their refineries and other facilities to the Sedex Members Ethical Trade Audit (SMETA) standard by 2020. Hershey plans to conduct annual reviews of the suppliers' sustainability programmes to assess the environmental impact of the farming of sugar crops. "The results of this ongoing exercise will factor into our sourcing decisions as we seek to drive sustainability throughout our supply chain," Hershey said.
Outside the US, Hershey said it would "work with our suppliers to incorporate third-party evaluations within their supply chains". The company also plans to implement its "learn to grow" programme within its sugar supply chain, starting in Belize, to train sugar farmers on ways to improve productivity and the development of local communities.
Hershey started the learn to grow programme in 2012 in a bid to increase the productivity of cocoa farmers in Ghana, Nigeria and Cote d'Ivoire that were supplying the company. The scheme can lead to UTZ certification for cocoa farmers.
"We've seen great success from our learn to grow programme in the cocoa sector and now have the opportunity to make a positive difference in the sugar industry," Eric Boyle, director of responsible sourcing and procurement at Hershey, said.
Asked by just-food what sugar certification programmes Hershey's sugar suppliers could work towards, a spokesperson said: "This new approach will help us globally source sustainable sugar, including sugar from certified sources. Because we source sugar from around the world, it's difficult to say today which particular certification programmes."