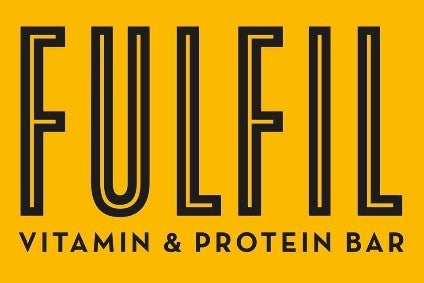 US confectionery giant Hershey has taken minority stakes in Irish snack brand Fulfil and US confectionery maker Blue Stripes through its investment vehicle C7 Ventures.
Fulfil was formed in 2016 and makes better-for-you nutrition snack bars. The Irish Times newspaper reported the Dublin-based firm, quoting "industry sources", is expected to post sales of around EUR100m (US$110.9m) this year.
Brian O'Sullivan, the chief executive of Fulfil, said in a statement announcing the deal: "This incredible success has come as a result of disrupting the traditional snacking market by delivering great-tasting bars with nutritional benefits – high protein, low sugar and essential vitamins."
The company has expanded operations into the UK and is also present in Australia, the Netherlands, Belgium and Iceland, but as yet is not in the US, the Irish Times reported.
Businessman Barry Connolly is the majority owner in Fulfil, according to the newspaper, and he took control of the business last year from founders Niall McGrath and Tom Gannon following a dispute over how to pursue international expansion, it said.
The newspaper added: "Mr McGrath and Mr Gannon, who had previously worked with Mr Connolly's Richmond Marketing, had each held a 25% stake in Bartoni, Fulfil's parent company, with Mr Connolly holding the other 50% through an Isle of Man company Vetranio."
CEO O'Sullivan continued: "Our objective is to deliver great-tasting, nutritional snacking products to consumers worldwide. Over the last 18 months we have built a highly capable management team and have developed an aggressive expansion strategy based on a thorough understanding of our target consumer. I am delighted that The Hershey Company with its scale and knowledge of snacking built over 125 years has seen the opportunity that Fulfil poses. Its investment will enable our expansion strategy and is an exciting milestone in what has already been the incredible journey of Fulfil."
Financial details for either of the transactions were not disclosed.
With respect to Blue Stripes, Hershey said the business was founded by Oded Brenner, a "recognised innovator, cacao entrepreneur and creator of Max Brenner, a chocolate sensory immersion".
It added: "Blue Stripes Cacao Shop enables further go-to-market opportunities by offering experiential retail that combines the goodness of cocoa with a unique customer experience."
Chief growth officer Mary Beth West commented: "Successful companies evolve and engage consumers in new and different ways. As we continue to expand our snacking portfolio, our innovation agenda takes a balanced approach across investing in core brands and experimenting with new business models. This includes creating new platforms through R&D, strategic acquisitions and investments in businesses that are sitting at the cross section of new consumer snacking needs."
Read: Big Food's stake in the future – in-house venture-capital funds