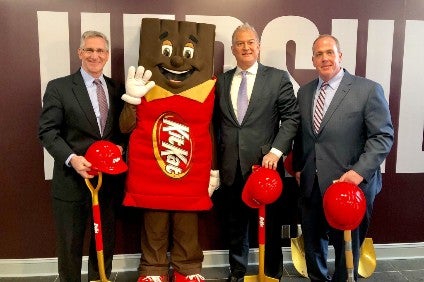 Hershey has started work expanding a factory in the US that manufactures KitKat to which the company holds the brand licence in the country.
The confectionery giant is installing a new KitKat line at the plant in Hazleton, Pennsylvania.
A statement from state government officials said Hershey is looking to hire 111 staff at the facility, an increase of more than 25%.
"This kind of investment here speaks loudly that Pennsylvania is a great place to do business not only for confectionery producers but for other food manufacturers, as well – a point made clear in our economic impact analysis of the food and agriculture industries," Pennsylvania state agriculture secretary Russell Redding said.
The plant in Hazleton also manufactures products under the Caramello and Cadbury brands. Hershey also holds the US licence for Cadbury, a brand owned by Mondelez International.
Hershey has two other plants in Pennsylvania, including its facility in its namesake town, a site that also houses the company's headquarters.
The group has four other factories in the US.