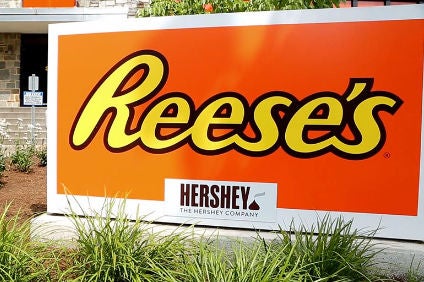 Reese's maker Hershey has pledged to increase the "direct sourcing" of its cocoa supplies from the two key markets in Africa of Cote d'Ivoire and Ghana.
The US confectionery giant said "about 20%" of its cocoa supplies from the two countries was sourced directly last year and the company wants to take that to 100% by 2025.
A spokesperson said the increase would mean "we will have visibility into where our cocoa is grown and how it is grown in these two key cocoa-producing countries".
He added: "This is an important commitment as our sustainability programs occur on these direct-sourced farms and today are limited to approximately 20% of our cocoa sourcing there."
While Hershey does not give a breakdown of the amount of cocoa it sources from specific countries, the spokesperson said more than half of the company's purchases of the ingredient come from Cote d'Ivoire and Ghana "consistent with the fact that they produce most of the world's cocoa".
In a statement, the business said the 2025 pledge would "make Hershey's cocoa from these countries traceable from the farm to the first point of purchase".
Jeff King, senior director of global sustainability and social impact at Hershey, said. "By purchasing all our cocoa as certified and sustainable, we directly support higher incomes for farmers and improve labour and environmental standards. We recognise, however that certification is not enough. Transitioning to 100% direct cocoa sourcing for these high-risk areas gives us more transparency into our cocoa supply chain."