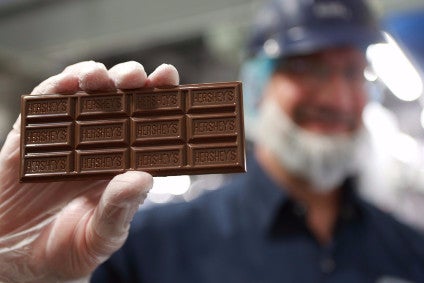 Hershey is to increase the production capacity of a factory in the US as part of the confectionery and snacks group's push to develop "more innovative" products.
The Reese's and Krave owner is making a "multi-million dollar investment" in new machinery at the plant in Stuarts Draft in Virginia, local government officials said.
Dennis Winnett, the plant manager at the Stuarts Draft facility, said the factory, set up in 1980, was "critical to our ability to deliver fresh, delicious products that consumers love". He added: "As Hershey's sales continue to grow and we bring more innovative products to market, Stuarts Draft will play an important role in our ability to make these popular Hershey products for consumers all across the country."
Last month, Hershey announced plans to cut its global workforce by around 15% as part of a drive to save costs and make the confectionery giant more profitable.
The company, which at the end of 2016 employed around 16,300 full-time and 1,680 part-time staff worldwide, said the cuts would be "driven primarily by … hourly headcount outside of the United States".