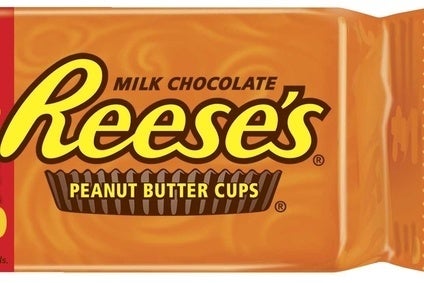 Hershey has won a case against two marijuana companies after the confectionery giant claimed they sold products that infringed its trademarks.
In June, Hershey sued Colorado-based TinctureBelle and Seattle's Conscious Care Cooperative, claiming the businesses were selling edible marijuana products that mimicked Hershey's product names.
Hershey has since settled with both companies. Part of the agreement requires the companies to stop any further sales of the products and destroy remaining inventory and packaging.
In an email to just-food today (21 October), a spokesperson for Hershey said: "We are pleased to settle both cases and to see that both companies have acknowledged their unauthorised use of our iconic trademarks, including agreeing to not infringe on our trademarks again.
"This resolution sends a powerful message to other companies that we are diligent about protecting our valuable brand names and will take action when necessary to protect them".