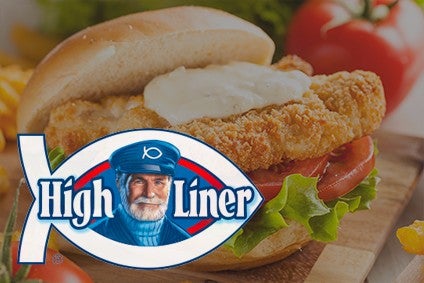 Canadian seafood specialist High Liner Foods has appointed Rod Hepponstall as its president and chief executive officer.
From 1 May, Hepponstall takes over from Henry Demone who will continue as chairman of High Liner's board of directors. Hepponstall will also serve on the company's board.
The new man has 25 years of experience working in the food industry in the US and Canada, in both retail and foodservice. He has held senior positions at Lamb Weston, ConAgra Foods and Maple Leaf Foods. He most recently held the position of senior vice president and general manager of US frozen potato product business Lamb Weston's retail and foodservice business units.
Demone stepped in to again become High Liner CEO in August after the departure of Keith Decker. Demone had previously been CEO of the company from 1992 to 2015 before becoming chairman.
Commenting on Hepponstall's appointment, Demone said: "We are confident that with Rod's proven leadership skills and extensive experience with the food industry in North America, he is well positioned to successfully lead High Liner Foods."
Hepponstall said: "I look forward to working with the High Liner team to improve the business, create innovative products that help drive seafood consumption and deliver on a strategy that will create long-term value for our shareholders."
High Liner Foods' retail-branded products are sold throughout the US, Canada and Mexico under the High Liner, Fisher Boy, Mirabel, Sea Cuisine and C. Wirthy & Co. labels.
The company also sells branded products to restaurants and institutions under the High Liner, Icelandic Seafood and FPI labels and is a supplier of private-label seafood products to North American food retailers and foodservice distributors.