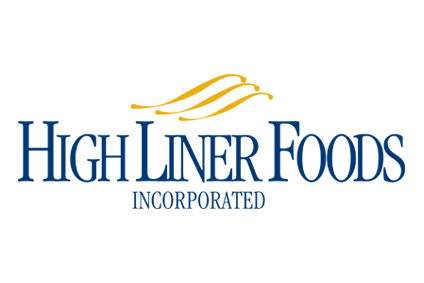 High Liner Foods is slashing its workforce as part of a cost-savings programme started by the Canada-based seafood firm's newly-installed chief executive.
Toronto-listed High Liner made the announcement in conjunction with its third-quarter results, which showed an across-the-board drop in sales, profits and margins. Rod Hepponstall, who took the CEO job in May, had warned during the summer that his restructuring exercise would incur costs as he seeks to realise annual savings of US$10m.
High Liner plans to eliminate 14% of its salaried workforce from which it will reap $4.5m in termination benefits, with $3.3m expected to be furnished in the fourth quarter, the company said in its earnings release. "The full organisational realignment undertaken in 2018 will generate approximately $7m in net annualised run-rate cost savings," the report noted.
Back in August, Hepponstall revealed he would reorganise business operations by function rather than geographically as the owner of brands such as Fisher Boy, Sea Cuisine and Catch of the Day sought to "take better advantage of our North American scale". At the time, he said he would focus on simplifying the business, supply-chain dynamics, boosting organic growth and capitalising on market opportunities.
High Liner is also present in the foodservice channel, where its products are supplied under its namesake brand, Icelandic Seafood and FPI. It is also a private-label manufacturer of value-added frozen seafood products to North American retailers and foodservice distributors.
In the latest earnings report, Lunenburg-based High Liner said it has made progress in its realignment strategy and will invest in product innovation as a means to return the business to profitability by 2020. Hepponstall said he also now plans to cut products to reduce the "complexity" of the portfolio.
"The Company will take unnecessary complexity out of its business to ensure the product portfolio is simple, yet powerful, and focuses on the best of High Liner Foods – in terms of margins, customer appeal and growth potential," according to the statement. "Although this will require certain product eliminations, this will enable the Company to focus its resources on developing and innovating the most profitable and desirable products."
Hepponstall also indicated there is still work to be done on integrating the business of shrimp importer Rubicon, which it acquired in 2017.
"The Company will work to extract the value and synergies in this acquisition that have yet to be fully realised," High Liner said.
High Liner would be hoping to see an improvement on its bottom-line in the fourth quarter given the $3.3m it expects to reap from the workforce reduction during the period.
Third-quarter net income was down more than 25% at $4.5m, but was relatively flat year-to-date at $17.6m.
While sales dropped 14% in the quarter to $241m, they were up 1.9% over the nine months to almost $806m.
Adjusted EBITDA fell in both periods, declining 17% to $14.2m and 4.7% to $50.5m, for the quarter and year-to-date, respectively. The three-month associated margin eased to 5.9% from 6.1%.