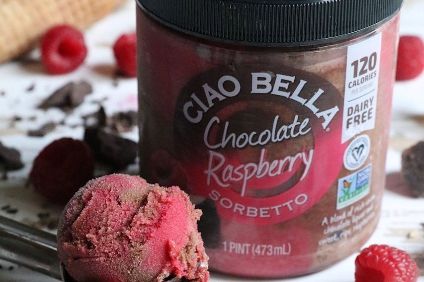 US-based High Road Craft Ice Cream has added gelato and sorbet to its portfolio through the acquisition of speciality ices business Ciao Bella.
Marietta, Georgia-based High Road said it plans to explore additional opportunities in the rapidly growing craft frozen dessert and novelty categories following the deal.
Financial details have not been disclosed.
Ciao Bella started in a kitchen in New York's Little Italy district and now produces its gelati and sorbets from Ludington, Michigan.
Keith Schroeder, High Road's CEO, said: "I discovered Ciao Bella's products as an aspiring young chef, and sought out their flavours both as a consumer and a professional during my culinary journey.
"To have the opportunity to steward a brand that I've admired for so long is quite a dream come true."
Ciao Bella's CEO Carlos Canals said. "We could not have found a better home for Ciao Bella than High Road.
"The passion, the belief in good food and the innovative approach that Keith and the entire team brings is exactly what Ciao Bella needs for its next chapter. I am very happy to be joining the team and can't wait to see the marvellous things that High Road will create."
Canals will join High Road as its chief integration officer with an emphasis on revenue growth, new product innovation, and expansion of the brand's architecture.