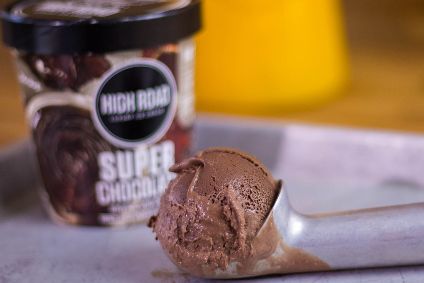 US manufacturer High Road Craft Ice Cream, which has just bought another manufacturing facility, has set a date by which it hopes to achieve US$100m in sales.
Family-owned High Road is aiming to "achieve that run rate in the next 36 months, maximum", company co-founder Keith Schroeder told just-food after announcing the acquisition of a factory in Sheboygan, Wisconsin.
The new facility is the former factory of Three Twins Ice Cream, which closed its doors in April. Schroeder, who set up Atlanta-based High Road in 2010, said the new facility would double his firm's production capacity.
"It is in the heart of dairy country. We'll have access to an unparalleled level of industry expertise," Schroeder said. "Second, we'll be closer to our main distribution and cold storage hub. Third, we are able to tap into a fantastic food manufacturing workforce, and finally, the plant is a proven workhorse."
High Road, which has another factory in metro Atlanta, supplies the retail and foodservice markets in the US. Stockists include Albertsons. The company manufactures branded ice cream as well as own-label products for retailers. It also acts as a co-packer. Schroeder said High Road generated sales of "just over" $20m in 2019 and is forecast for "approaching $30m" this year.