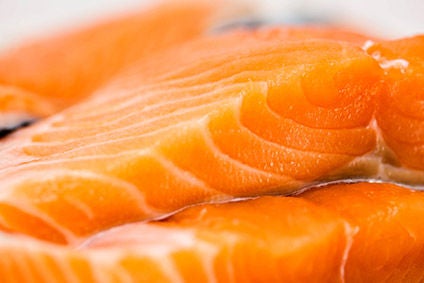 Leroy Seafood has benefited from higher prices in the quarter for seafood, allowing it to report an increase in profit.
Operating income or EBIT in the first quarter jumped 45% to NOK584m (US$71.4m). Earnings per share were 52% higher at NOK7.9 cents per share from NOK5.2 cents per share a year earlier.
"The price for Atlantic salmon has been high in the first quarter, and prices for trout have also improved significantly from 2015. With realised prices as the key driver, operating profit for the first quarter of 2016 is the highest in the group's history. We're satisfied with the earnings level, but see many areas where we can improve. These are our core focus" said CEO Henning Beltestad.
Revenue for the quarter also increased 17% to NOK3.8bn.
For the rest of 2016 Leroy said it expects "better productivity" and held a "positive market outlook".
"The board of directors and management currently expect the group's earnings in 2016 to be considerably higher than last year," it added in a statement.