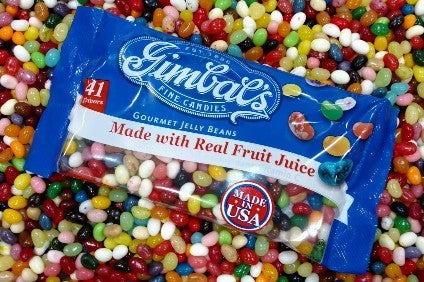 Highlander Partners has snapped up another US candy company – Gimbal Brothers – and the local private-equity firm has moved to put its confectionery assets into a new holding company, Bettera Brands.
Gimbal Brothers, a supplier of vitamins and jelly beans, will join US organic confectioner Hillside Candy in the new Bettera Brands holding, in which Highlander Partners will own a majority stake. The buy-out house acquired Hillside Candy in November.
Highlander Partners said the San Francisco-based Bettera Brands would look for more acquisitions "of companies and assets that have excellent brand equity and strong growth potential".
The private-equity firm said it would provide "significant capital" to Bettera to help the business grow organically and through acquisitions.
Estle Kominowski, the COO of Gimbal Brothers, has been and appointed CEO of Bettera Brands. Kominowski said: "As a result of attractive market dynamics, diverse product offerings, and solid operational strength, Gimbal's has experienced strong financial performance that will continue under the Bettera umbrella. The combined product offering will enhance the company's success in further penetrating current customers while adding new ones and positions the company for exceptional performance in the future."
Jeff Hull, the president of Highlander Partners, has taken up the role of chairman at Bettera Brands. He said the formation of the holding company "will provide a launchpad for additional transactions".
Hull said: "This is just the beginning of our long-term vision. We have a robust pipeline of acquisition opportunities that will complement Bettera's offerings and enhance the company's position in the market. We will be looking for quality businesses with strong confection and snack brands, exceptional consumer loyalty, a history of innovation and defensible margins."