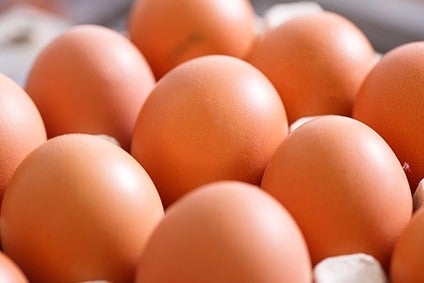 Hillandale Farms has said it was "shocked and dismayed" to learn of the New York Attorney General's lawsuit against the US egg producer, alleging the company profiteered from Covid-19-linked heightened demand.
In the lawsuit filed on Tuesday (11 August) Letitia James alleged the company "gouged" the prices of more than four million cartons of eggs when panic-buying was at its peak in March and April.
But in a statement issued yesterday (12 August), Ohio and Pennsylvania-based Hillandale, one of the country's largest egg producers and wholesalers, denied the allegation, saying it takes "great pride … in the integrity of its operations".
It said: "Historically, eggs, like some other commodities, have been subject to volatile pricing. As an example, prices for eggs are now below what they were in August 2019, and well below what they were in January through March 2019."
The New York Attorney General alleged eggs sold by Hillandale to major grocery store chains, US military facilities and wholesale food distributors throughout the state in March and April were up to four times the pre-pandemic price.
It said that during those two months Hillandale made an estimated US$4m from "unlawfully increasing the price of these eggs, which were often sold in grocery stores located in low-income communities".
In its response, Hillandale said: "Our approach to pricing has been consistent for decades, and without complaint, whether that has led to profits or losses, and the last several months have been no exception. We look to a third-party company, Urner Barry, which specialises in the timely, accurate and unbiased reporting of market news and quotations throughout the food industry."
The Attorney General's lawsuit seeks restitution from Hillandale for those consumers who were "forced to pay unlawfully high prices for this essential food item".
Hillandale said it is prepared to defend itself against the allegations in court, if necessary.