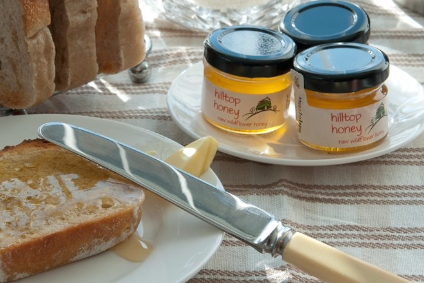 UK honey producer Hilltop Honey is set to expand production in new premises after receiving funding worth GBP368,000 (US$463,000).
NatWest Bank, which provided the financing together with Lombard, confirmed Hilltop "has purchased and refurbished new premises to support its growth". The move will also allow Hilltop to hire additional employees, the bank said.
Hilltop has reportedly bought a 13,785 sq ft business unit at the Dyffryn Enterprise Park in Newtown, Powys.
Company founder Scott Davies said Hilltop "needed to expand to fulfil our orders". However, a Hilltop spokesperson told just-food today (27 March) it would not confirm details of the transaction or future business plans until a formal announcement about the project is made "in a few weeks' time".
Hilltop supplies Tesco, Sainsbury's, Co-op and online retailer Ocado. The firm was launched as a start-up around six years ago with a network of beekeepers with about 4,000 hives between them.