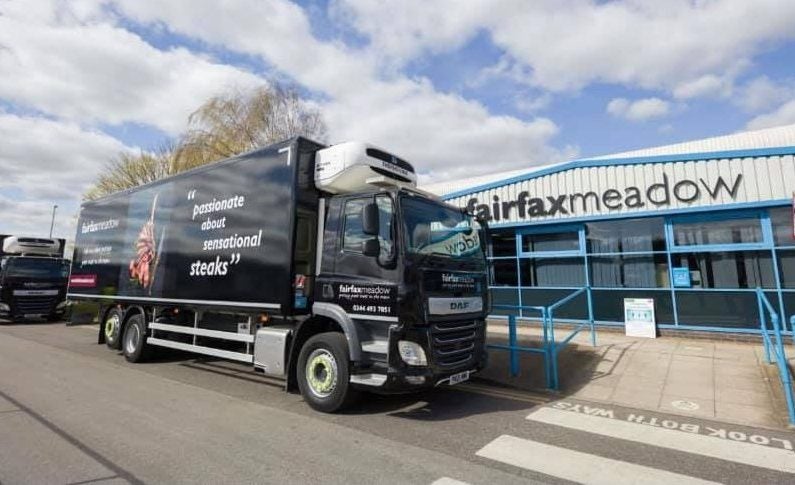 Hilton Food Group has added four factories to its operations with a multi-million-pound deal for Fairfax Meadow, a meat supplier to the UK out-of-home and travel sectors.
The London-listed meat and fish business, which is predominately engaged in private label for retailers, said it has acquired Fairfax Meadow from Argent Holdings for GBP23.8m (US$32.8m) through its wholly-owned subsidiary Hilton Foods. Argent is part of Fletcher Bay Group, a holding company based in the UK capital.
Hilton CEO Philip Heffer said this morning (29 October): "I am very pleased to announce the acquisition of Fairfax Meadow, the leading meat supplier to the UK foodservice sector. This transaction is all about growth.
"With its award-winning reputation, Fairfax Meadow represents a great opportunity for Hilton to expand into an adjacent and growing foodservice sector in the UK. It is another step towards our goal of becoming the protein partner of choice for every meal occasion – offering high quality, affordable, and rigorously sourced proteins for customers and consumers here in the UK and across the world."
Headquartered in London, Fairfax Meadow was set up more than 40 years ago and operates four processing and packaging plants, one in the capital, and three others in Derby, Milton Keynes and Southampton. It supplies beef, burgers and sausage.
Hilton noted in its stock-exchange filing that Fairfax Meadow is "recovering strongly following the impact of Covid-19" after delivering an adjusted EBITDA loss in the year ended 31 December of GBP2.3m. Excluding exceptional items and the impact from Covid, EBITDA was in the black at GBP4.4m.
Penny Tomlinson, the managing director of Fairfax Meadow who will stay on at the firm, said: "Philip and the team at Hilton have followed our progress closely over the past few years and, by joining forces now, we will have the right platform and investment for the next phase of Fairfax Meadow's growth.
"With Hilton's retail supply chain expertise, quality management and leading sustainability standards, together with our longstanding reputation for butchery and foodservice excellence, this is a fantastic opportunity."
In February 2018, the UK's Food Standards Agency Fairfax Meadow had withdrawn some of its meat products sold into the country's catering sector after unannounced visits by the regulator. The FSA said the inspections had "revealed concerns about the procedures and processes the company had been using to apply use-by dates on some of its products".
Hilton, the owner of the Seachill frozen food business, also produces vegan and vegetarian products. As well as the UK, the company has operations overseas in Australia and New Zealand, Belgium and the Netherlands. Last month, it purchased the remaining stake in Dalco Food, the Dutch vegan and vegetarian business in which Hilton acquired a 50% interest in 2019.
In a separate trading update this morning, Hilton said its "financial position remains strong and we continue to explore opportunities to invest in and to grow the business in both domestic and overseas markets".
Hilton made reference to the recovery in the out-of-home channel also seen by Fairfax Meadow as the market opens up again from pandemic-related restrictions. "Our trading subsidiary Hilton Food Solutions has also performed well due to the re-opening of foodservice, as well as through successful trading with European customers."
It added: "During the period [to 13 July], the group's trading has been in line with the board's expectations. We have continued to grow the business, driven predominantly by the successful rollout of our growth strategy in Australia and Asia Pacific, as well as through continued expansion across a range of protein categories."