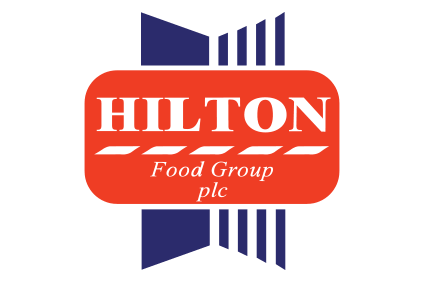 Hilton Food Group, the UK-based meat, seafood and vegetarian foods supplier, has seen a "considerable" increase in protein prices amid runaway inflation.
The UK government reported yesterday (15 September) inflation hit 3.2% in August, the highest rate since 2012, with higher prices a key factor.
A shortage of labour post-Brexit as European workers returned to their home countries and the Covid-19 pandemic have exacerbated the plight of shoppers and food producers.
Hilton Food Group CEO Philip Heffer said today (16 September) it is like a "crystal ball" trying to predict the outlook for inflation and the potential for higher prices for the consumer.
"We've seen quite a considerable increase in certain protein costs, particularly on beef in the last 12 months," Heffer said on a call to discuss Hilton's first-half results. "We're obviously looking to do everything we can to minimise those costs increases.
"We're continuously looking at different initiatives to try and reduce costs to compensate for some of those increases but it's a challenge that we're all having to take on board and do the best we can."
On labour, Heffer said Hilton Food Group is facing the same shortages as other food manufacturers and does have vacancies in its UK facilities, "as most people do".
He added: "Obviously within the UK, it's more difficult than it is in Europe at the present time because we've got a mix of both Covid and Brexit but it's very tight, there's no question. We are seeing a slight improvement in the last couple of weeks, so we're hoping that that will continue. But it is difficult for everybody; we're no different than any of the other manufacturers."
Hilton Food Group reported an across-the-board increase in its key metrics today for the six months to 18 July. Volumes were up 10.5% at 262,222 tons. The growth was helped in part by the company taking full control of a venture in Australia.
Revenue rose 35.3% to GBP1.71bn (US$2.3bn) from a year earlier and was up 35.7% in the two years since Covid-19 hit in 2019.
Adjusted operating profit climbed 23.8% to GBP39m and was 20.7% higher over the two years. Adjusted EBITDA increased 30.3% and 27.4%, respectively, to GBP63.9m.
The company posted adjusted basic earnings per share of 32.4 pence, up 25.1%.
London-listed Hilton Food Group owns the Seachill frozen food business and is predominately engaged in private label for the retail channel. It also has operations in Australia, New Zealand, Belgium and the Netherlands.
Earlier this month, the group said it had agreed to take full control of vegan and vegetarian product firm Dalco Food, the Netherlands-based business in which the UK supplier bought 50% in 2019. It added the deal marks part of its strategy to "further diversify and strengthen its protein offering" through the plant-based category.
Heffer expanded on the theme today: "Historically, meat has been our main protein. Over the last ten years, or particularly over the last five years, we've diversified into fish and plant-based, vegan and vegetarian products.
"We've seen a lot of growth, particularly within vegan or vegetarian but, during Covid, we've also seen a lot of growth in meats, as well as fish. So we are very happy to diversify across the proteins
"We're making a considerable investment in our Dutch facility, which is very much about increasing the capacity and the capability of the products we do. We do have facilities in the UK and Australia, and we'll be looking to expand those as and when necessary."