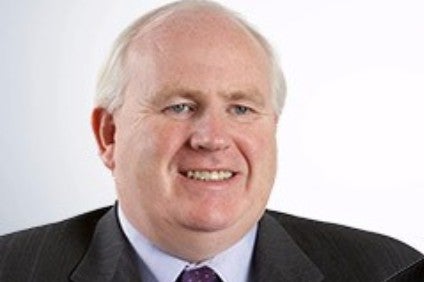 The UK's Hilton Food Group is looking to build on its acquisition last year of domestic seafood business Seachill and use its new asset to secure deals to supply fish to its retail customers overseas, CEO Robert Watson has told just-food.
Hilton snapped up Icelandic Food Group, which trades as Seachill, from Icelandic Group for GBP80.8m (US$113.5m) in October. The deal marked the entry of Hilton, a business centred on supplying predominantly meat to retailers in Europe and Australia, into seafood.
Watson, speaking to this site after Hilton announced its annual results yesterday, said the company believed the acquisition of Seachill presented "a number of opportunities". Seachill is predominantly a supplier of own-label fish and seafood products but also owns a brand, The Saucy Fish Co.
"There are number of initiatives there we think will deliver growth," Watson said. "We just recently entered the prawn cocktail business, supplying Tesco, so that's a new area with the ready-to-eat products.
"As we sit here five, six months on from the acquisition, we have to say we're very pleased. We believe it will create a lot of opportunities for growth but also create a lot of knowledge and expertise we can transfer internationally around our portfolio of other businesses. I think we'd be optimistic in the not-too-distant future we will be entering the fish-packing categories with our other partners somewhere around the world."
The acquisition of Seachill was a factor in Hilton's rising sales in 2017. For the year to 31 December, Hilton posted a 10.1% rise in revenue to GBP1.36bn, or 5.7% higher on constant-currency basis. The company does not disclose how its revenues fare, excluding the impact of M&A and exchange rates, but said it saw growth from its legacy businesses in the UK and Ireland last year.
Other markets were more challenging, with volumes down in the Netherlands, where Hilton supplies Ahold Delhaize, and in central Europe, where it does business with a number of retailers across seven countries.
Watson described the Netherlands as "a bit of a rollercoaster, driven on promotional strategies, innovation and new product development". Moreover, he said Hilton's customer in the country, Ahold Delhaize, is working through bedding in the merger between Ahold and Delhaize Group that formed the retailer last year.
"Ahold Delhaize naturally are realigning their business with regards to their merger. That will probably create some pressures in certain parts of the business but opportunities in other parts," Watson insisted. "Are there opportunities for us to grow our business through the Ahold Delhaize family? Yes, I do think there are some potential opportunities there. Long term, do we see a very positive future within our Dutch business? Yes we do."
In central Europe, where Hilton supplies a number of retail customers from a site in Poland, volumes fell almost 14% in 2017. Turnover rose but the operating profit from the division was down.
Watson acknowledged the region was "challenging for us" in 2017 but said Hilton saw some improvement as the year wore on.
"The first half was very weak; the second half was a lot stronger. We have re-set the business and that's on-track, on-plan and we expect to see a continuing, positive performance," Watson said.
Hilton has invested in supplying a wider range of products to its retail customers in central Europe beyond meat, adding products including pizza and sandwiches to its range.
"We are then building our extension with regards to the ready-meals factory, which will be operational some time next year," Watson said. "When you add that all together, the portfolio we have expanding, that will mean we'll continue to see some growth in central Europe. We don't expect it to be a growth engine for the future but we still expect it to be a very strong business for us going forward."