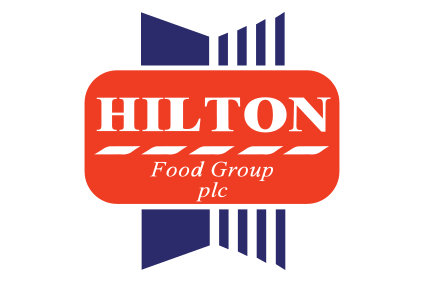 UK-based meat, vegetarian and seafood products supplier Hilton Food Group has hailed the performance of one recently-acquired asset and is weighing up the next steps for another.
Speaking to just-food after Hilton reported another year of rising sales and profits, CEO Philip Heffer said UK chilled fish processor Seachill, which the group bought in 2017, had "exceeded expectations" in its first full year under the company's ownership.
"The stand-out is obviously the Seachill business," Heffer said today (27 March) as he reflected on Hilton's last financial year, which ran to 30 December 2018. "We've been very, very pleased with the growth we've had there and particularly the new business wins, winning the shellfish business with Tesco and the Waitrose business on breaded. The Seachill element was the stand-out performance, though we've seen good performance across the board and also good growth down in Australia."
Outlining Hilton's plans for Seachill – which supplies private-label products and owns The Saucy Fish Co. brand – this year, Heffer said the company wanted to "consolidate and grow our existing business in the UK". Further afield, Hilton is eyeing countries where the market for pre-packed fish is less developed. "Strategically, we would like to try and develop pre-packed fish in our other markets," he told just-food.
Last autumn, Hilton got out the chequebook again, striking a deal to buy 50% of Netherlands-based Dalco Food and becoming another company in the meat sector to invest in a supplier of vegetarian products. The acquisition of Dalco, a company that has its origins in the meat sector and also still supplies meat products, was finalised in January.
"The family heritage is from meat but they moved into vegetarian products in the early 2000s and it is now a stronger business on vegetarian products than it is on meat products," Heffer said. "It is still very early days. We only completed the Dalco transaction at the end of January. Our intention would be to try and grow that business, utilising our existing customer base that we have throughout Europe and Australia. We are assessing exactly how we want to take that business for the short, medium and long term and we'll probably need a few more months before we could share any news on that."
Last month, Hilton announced its third acquisition in under 18 months with a move for UK sous-vide manufacturer HFR Food Solutions, entering another part of the market in which it was not present.
"We have obviously a huge amount of experience on the sourcing. A lot of the raw material is the same product, a lot of the packaging suppliers are the same. It's just a further added-value process. It's very complementary to what we do and I'm sure we will improve that business over the next few months," Heffer said.
CFO Nigel Majewski added: "It's a faster-growing category than elsewhere. And that has been what we've done – we've moved into categories such as fish and vegetarian where the growth rate is higher than you see in red meat."
Asked about Hilton's acquisition strategy, Heffer, who joined the business when it was set up in 1994 and rose to become CEO last July, said: "We obviously can't comment on anything like that but, as a business, we've always organically grown. We've made three acquisitions in the last two years. All three of them have been complementary to what we do. We would say that if anything came along that was of interest we would certainly have a look but our main part of our business is to grow organically."
Seachill was a key factor in the volume growth Hilton saw in western Europe, which includes its UK business and accounted for GBP1.55bn (US$2.05bn) of its GBP1.65bn in revenue during the year. A year earlier, revenue in western Europe stood at GBP1.27bn of a total of GBP1.36bn.
Hilton saw its volumes rise by 11.6% in western Europe and reported the growth was "mainly driven by the UK including the first full year of Seachill and Ireland". The company said volumes were "slightly lower" in the Netherlands, Sweden and Denmark.
"We have seen some recovery in all of those markets," Heffer said of the three countries where volumes fell. "We've certainly seen some benefits in Scandinavia at the moment where there's been some movement more to more pre-packed than in-store butchery."
In 2018, Hilton conducted a "limited" launch of fresh convenience foods including sandwiches and garlic bread in its central European markets, which include Poland and Hungary and which generated revenue of GBP89.6m, down from GBP91.6m in 2017.
Heffer said: "In central Europe, we've been developing a food park business model. We'll be producing all of the red meats and then we'll also be now doing a range of convenience, ready-to-eat and food-to-go products. It's something I think is ideal where you have smaller countries with less volume to bring all of the different proteins together. We want to make a success in central Europe and we'll see where it takes us."
Hilton's 2018 group operating profit rose 31.9% to GBP46.3m. Net profit attributable to owners of the parent was GBP32.5m, versus GBP24.9m a year earlier.