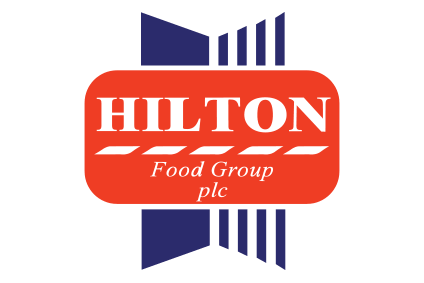 UK-based Hilton Food Group has announced a delay in the publication of its annual results as a result of coronavirus and at the behest of the country's regulator, but said all its facilities remain open despite the crisis.
The group said it was ready and intended to release its preliminary results for 2019 tomorrow (26 March) but has delayed publication at the request of the Financial Conduct Authority (FCA). No new date has been set for their publication.
Hilton is historically a meat packer but in recent times it has moved into other protein areas through the acquisition of seafood business Seachill and by taking a 50% stake in Dutch vegetarian food firm Dalco.
In a statement issued this morning to the London Stock Exchange, Hilton, which has packing facilities in eight countries covering the UK, Europe and Australia, said: "We are pleased to report that the group has performed slightly ahead of the board's expectations, with a continuation of the strong year-on-year sales and volume growth during financial year 2019 driven primarily by our operations in both Australia, as well as the UK, and also reflecting good growth in a number of existing and new markets.
"We have also seen good growth across the proteins, covering Dalco, our vegetarian and vegan business in Holland, as well as the new fresh food facility which opened during 2019 in Poland.
"Hilton's business in Australia has performed well, delivering strong year-on-year growth, reflecting the volumes from the new plant in Heathwood in Brisbane, as well as incremental volumes from our plant in Victoria. We expect the previously announced acquisition of the joint venture assets from Woolworths to take place at the end of June 2020."
Hilton said its trading outlook remains positive, with significant growth prospects underpinned by the previously announced expansion plans in Australia, Central Europe and "subsequently in New Zealand, as well as further opportunities arising from the move into fish via the Seachill acquisition and the roll-out of vegetarian products".
Hilton said its financial position remains strong, having completed 2019 with net bank debt of GBP87m (US$102.8m) (net of cash of GBP110m) "underpinned by good operating cash flow and with incremental facilities to fund additional expansion opportunities".
The company said it remains well placed to deliver continued growth over the medium term.
Hilton said all of its facilities remain fully operational during the Covid-19 outbreak.
Earlier this week, the FCA wrote to companies intending to publish preliminary financial statements in the next few days asking them to delay their planned publication because of Covid-19-linked uncertainty.
The FCA is asking them to observe a moratorium on the publication of preliminary financial statements for at least two weeks.
"Investors in capital markets rely on trustworthy information on the companies whose instruments they trade. The unprecedented events of the last couple of weeks mean that the basis on which companies are reporting and planning is changing rapidly," it said.
"It is important that due consideration is given by companies to these events in preparing their disclosures. Observing timetables set before this crisis arose may not give companies the necessary time to do this."