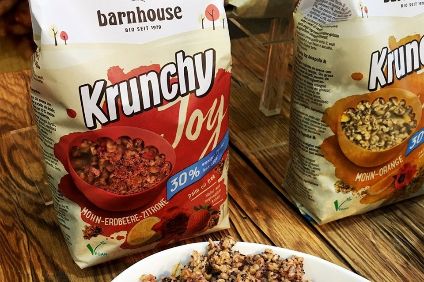 Stefan and Sebastian Hipp, two of the family shareholders behind baby-food giant Hipp, have acquired Germany-based organic cereal business Barnhouse Naturprodukte.
The deal, struck for an undisclosed sum, is a private transaction for the Hipp brothers and is unrelated to the Hipp group, a spokesperson for the baby-food maker told just-food. The takeover is to come into effect on 1 November.
Barnhouse, based in the Bavarian town of Mühldorf am Inn, was set up in 1979. The company's products are sold at organic food stores in Germany. The firm also does business in European countries including Austria and Switzerland.
In a statement, Barnhouse said it would remain an "independent" business, adding: "Forty years after its founding, it is now the logical next step to put Barnhouse into the hands of experienced organic manufacturers to further develop the company."
One of Barnhouse's founders, Sina Nagl, said: "When looking for our successors, it was particularly important to us to find partners who are passionate about producing organic products and who understand the special corporate culture of a bio brand. That's exactly what we found in the brothers Stefan and Sebastian Hipp."
Stefan Hipp added: "Bio is a way of life for my brother and me and we are happy to be part of a promising company."