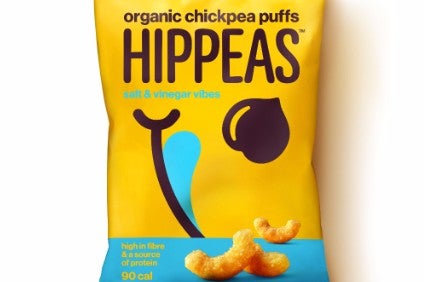 Green Park Brands, the US-based business, has secured the first listings for snack brand Hippeas at the so-called 'Big Four' grocers in the UK.
Two Hippeas lines are to be sold in 400 Tesco stores and 475 Asda outlets from this month, the company said today (11 September).
The brand, launched into the UK last year, is sold in UK retail outlets including pharmacy chain Boots, Holland & Barrett health-food stores and Waitrose, the upmarket grocer.
Green Park Brands had told just-food in March it was in talks with each of the UK's four largest grocers, which also include Sainsbury's and Morrisons.
"They're all very interested in what Hippeas is bringing to the market. We're bringing something very disruptive to the category, with a big personality. We're offering something from a nutritional standpoint that currently is very different in the marketplace with protein, fibre, less than 100 calories and low sugar," Craig Hughes, the managing director for Hippeas in the UK and Europe, said at the time.
In May, it emerged Hollywood star Leonardo DiCaprio had invested in the Hippeas brand. Hippeas is available in US retailers including Whole Foods Market, Wegmans, Albertsons and Safeway.