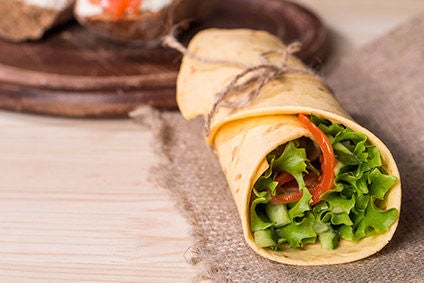 Flagship Food Group, the US manufacturer of Hispanic foods, has set out on plans to expand production.
The company wants to up the output of tortilla chips, snacks and frozen foods.
Flagship Food Group has acquired 18 acres of land adjacent to its production facility in Moundridge in Kansas as part of plans to expand its manufacturing capabilities at the site. The company acquired the factory last year.
The first phase of the project is already under construction and will increase the site's flour tortilla manufacturing capacity by 25%.
Future phases are expected to increase Flagship Food Group's manufacturing capacity for tortilla chips, snacks and frozen foods. The company is also planning to develop additional frozen and dry warehouse and distribution capacity.
The investment comes a year after the business snapped up a majority stake in snacks business Tortilla King.
"Flagship acquired our business last year with plans to expand on our site," Juan Guardiola, president of Tortilla King, said. "It didn't take long for our collective team to decide that our centralised location, great people, and ample space for growth made the business case to expand our operation."
Flagship Food Group is also planning to expand manufacturing sites in California and New Mexico.
"As we build one of the leading premium CPG food companies focused on the Hispanic sector, we're actively investing our capital to grow our facilities," Rob Holland, executive chairman of Flagship Food Group, said.